 Shopping Spree Details
If you win a shopping spree by revealing a "SPREE" symbol on your O' Christmas Spree scratch ticket, please contact the Idaho Lottery at 208-334-2600. Shopping spree winners will participate in a live event at an eligible FRED MEYER location in their area. During the event you will select a wrapped gift to reveal your winning Shopping Spree amount. Shopping Spree prize amounts include $1,000, $2,000, $3,000, $4,000 or $5,000! Events will be scheduled after a winner comes forward. For more info visit O' Christmas Spree Live Event Rules .
Live Event Details
The player is presented with 5 presents labeled with numbers (1-5). Within each present contains a prize amount for $1,000, $2,000, $3,000, $4,000 and $5,000. The player then chooses which of the 5 presents they wish to open and that present is set aside. Then one at a time, the other presents are opened, of the player's choosing, to reveal the other prizes. This repeats until only one present remains (other than the originally chosen present). The Player chooses which of the remaining two presents they wish to open, either the original present or the final remaining one. The final chosen present is opened to reveal the shopping SPREE prize amount (the non-chosen present is also opened to reveal the prize NOT chosen). Immediately the player begins their shopping SPREE within the FRED MEYERS retailer. If a player does not wish to spend the full amount of the prize that day, the remaining value is then placed on a FRED MEYER Gift Card for the player.
Shopping Spree Winners
| Winner | Fred Meyer Location | Date |
| --- | --- | --- |
| Jenne LeRoy from Boise | 1850 E Fairview Ave, Meridian, ID 83642 | 11/03/2023 - 11:00 AM |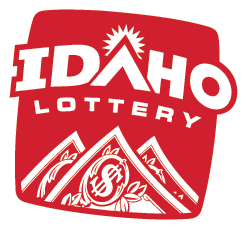 MUST BE 18+ PLAY WISE