SO MANY WAYS TO PLAY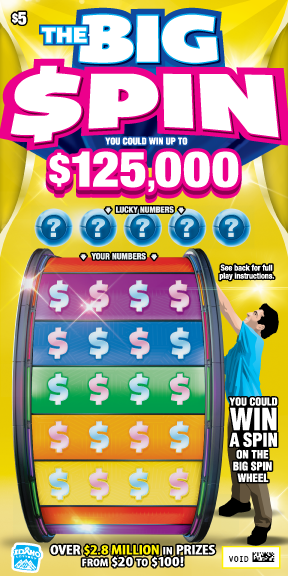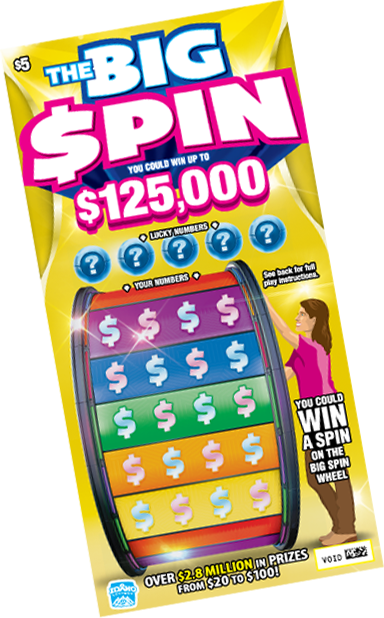 Buy a Big Spin ticket and scratch the play area. You can win cash prizes instantly OR if you reveal a "wheel" symbol, you earn a spin at your favorite retailer to win a cash prize! Take your ticket to any Idaho Lottery retailer.

Once you scan your ticket at the Idaho Lottery retailer you will watch a digital SPIN on the monitor. (Note: SPINS will not work on Idaho Lottery vending machines.)

Every spin is a winner including a chance to spin the big wheel! If your SPIN lands on "BIG SPIN", please take your ticket, sign the back, and contact the Idaho Lottery at 208-334-2600 to schedule your BIG SPIN LIVE EVENT.

If you win a "BIG SPIN" you will receive a $750 check to help reimburse you for travel expenses. Come in and spin the big wheel with a chance to win $125,000 on the Facebook Live broadcast.
HOW TO PLAY
MOST RECENT WINNER
UPCOMING BIG SPIN EVENTS
Check Back Later For Upcoming Events!
BIG SPIN WINNERS
Blue Edition Winners
Green Edition Winners
Yellow Edition Winners