Play Wise is a philosophy where responsible lottery fun creates meaningful benefits for all Idahoans.
Idaho benefits when we Play Wise.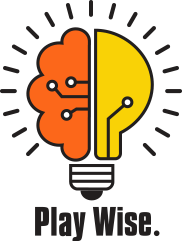 Play Wise is more than winning the Lottery. Play Wise means:
Knowing your play benefits Idaho public schools and colleges.
Understanding your play supports businesses in your community.
Recognizing your limits when you play.
Sharing the celebration when you and others win.
Reinforcing confidence in the openness, fairness and high integrity of Idaho Lottery games.
Telling the stories of how your play benefits all of Idaho.
It's not child's play. You must be 18 years of age to buy, sell, or redeem Lottery tickets in Idaho.