$400

Top Prize

$1

Ticket

1:3.48

overall odds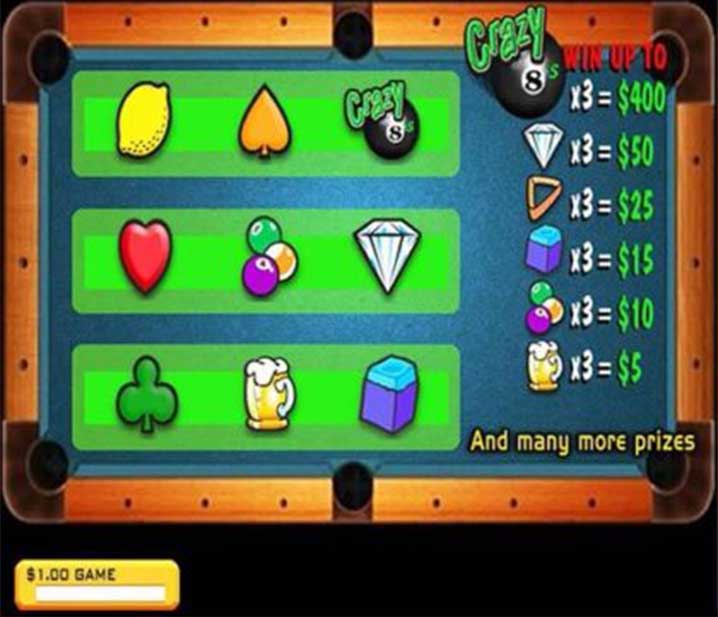 Rack 'em up, chalk up your cue and break! Crazy 8's is a TouchTabs game set against a classic pool table in your favorite tavern. Players who match three like symbols win the corresponding prize, like three frosty beer mugs wins a player $5. Players who match three eight ball symbols prompt the bonus feature where players select two of three cue balls that reveal extra wins. Players can win up to the Crazy 8's top prize of $400.
All TouchTab prizes must be claimed at the location of play on the day of play. Try Crazy 8's the next time you visit a TouchTab retailer.
To begin game, select price level and touch PLAY.

Touch each of the three play areas to reveal your symbols.

If you match any symbols in a row, column or diagonal you win!

If you get a bonus symbol, you go to the bonus game for a chance to win additional prizes.

When you are finished playing, tap COLLECT to print your credit voucher.

Vouchers must be redeemed at the location of play, on the day of play.
Number of Prizes
Prize Amount
Odds
80000
1800
800
80
64
50
28