$30,000

Top Prize

$5.00

Ticket

1:3.47

overall odds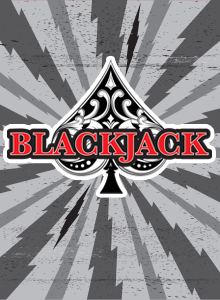 An ace and a ten of any kind bring about this game's moniker - Blackjack. Twenty-one. There's a certain magic to the name and the number. Especially with cards. And to play, you only need stop by your nearest Idaho Lottery retailer and pick up this $5 InstaPlay game.
In Blackjack, players receive nine hands of two cards each. If the total in any of the YOUR HANDS is higher than the DEALER'S TOTAL you win the prize shown for that hand. Add up the total number of hands that beat the Dealer's Total, and you win the prize shown in the PRIZE LEGEND. Win on every hand and you win the game's top prize of $30,000. Each hand is played separately.
Trying Blackjack is as easy as visiting your Idaho Lottery retailer. And who knows, you might walk away with the game's top prize of $30,000!
Number of Prizes
Prize Amount
Odds
2
30000
75000
25
500
6000
200
100
750
500
50
300
1500
25
100
3000
20
50
6000
15
25
12000
10
13
20000
5
8
Tickets expire 180 days from date of purchase.
InstaPlay games cannot be canceled.
InstaPlay Games are drawn sequentially from a pool of tickets specified for each individual game.
Tickets can be validated at any time.
InstaPlay tickets will only have one play per ticket.
There are no advance draws for InstaPlay Games.