$100

Top Prize

25¢

Ticket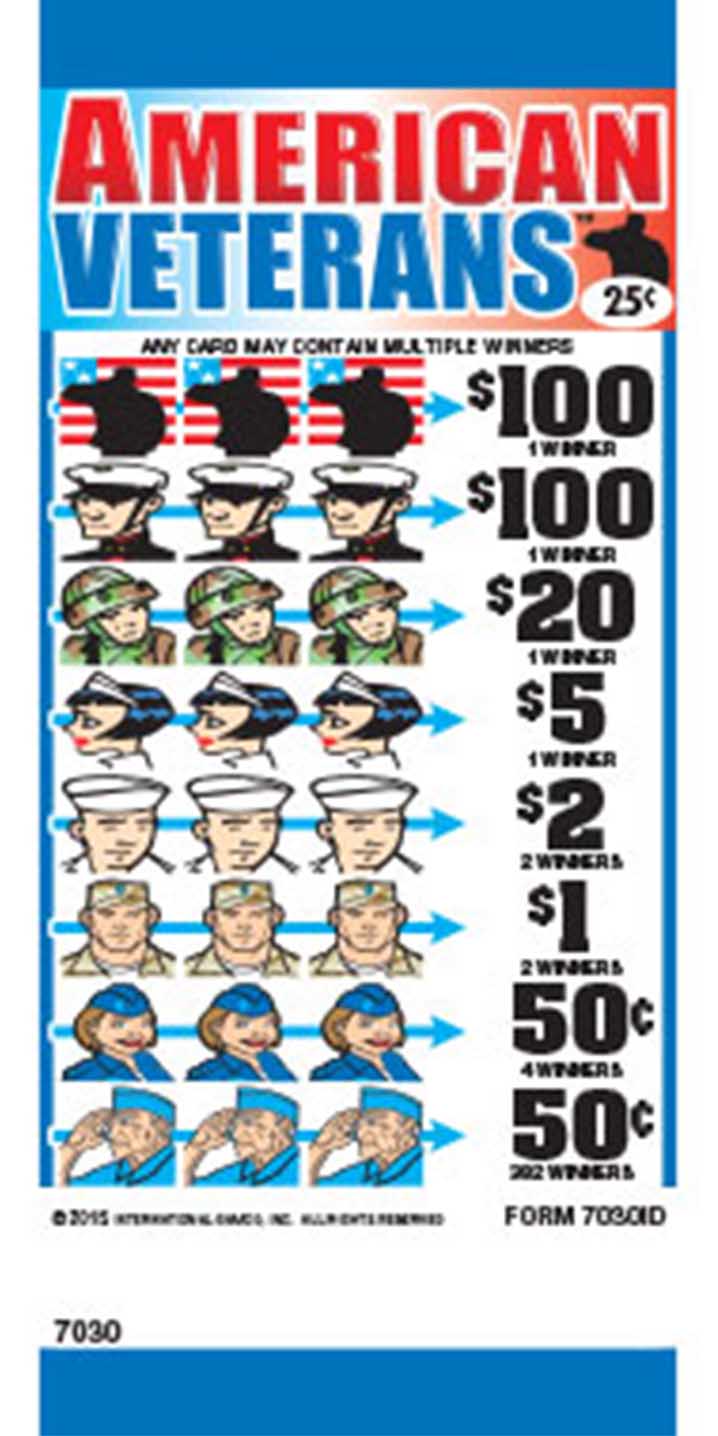 Paying tribute to and thanks to American Armed Forces Service Men and Women for their duty to our country is the American Veterans PullTabs game where you could win the game's $100 top prize. Now that's something to salute about.
Pull the tab on the back of the ticket. Match winning symbols for your chance to win up to $100

Prizes must be claimed by close of business on the day of sale at the place of sale.