$225

Top Prize

50¢

Ticket

1:6.22

overall odds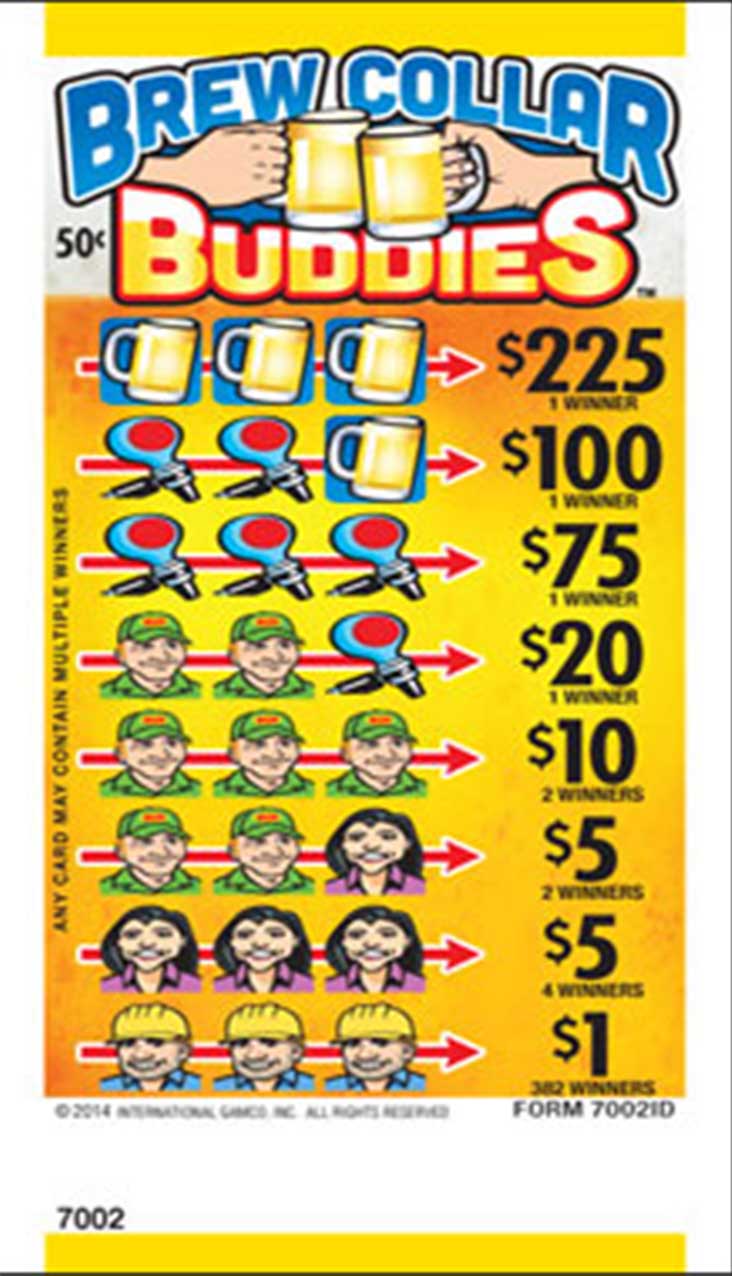 Gather your friends and see what's on tap with Brew Collar Buddies. Winning symbols include beer mugs, taps, and friendly characters like "Bud".
Players break open each winning line. Players can win by revealing 3 winning symbols in a line, column, or diagonal. The winning combination determines the amount a player wins! Tickets are $.50 each.
Play for the $225 top prize and see if you'll be drafted as a winner!
Pull the tab on the back of the ticket. Match winning symbols for your chance to win up to $225

Prizes must be claimed by close of business on the day of sale at the place of sale.