$100

Top Prize

50¢

Ticket

1:3.48

overall odds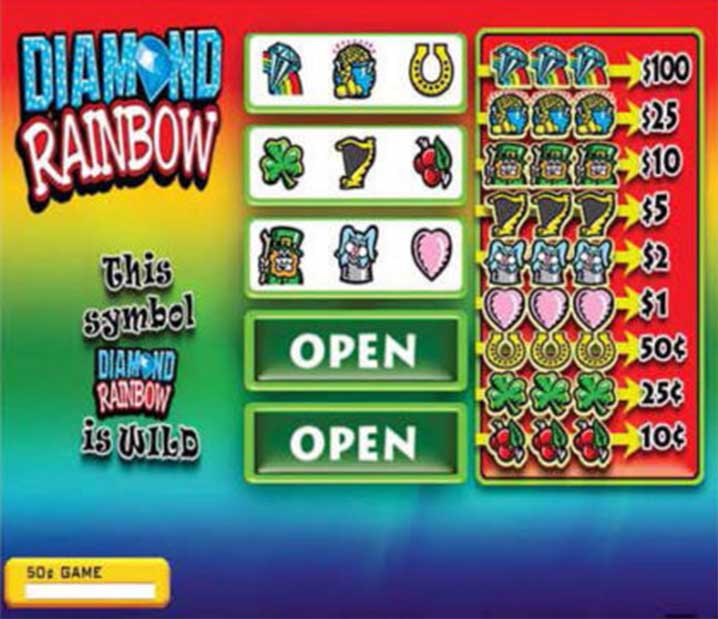 Rainbows in the sky with diamonds seem magical, so much so that some legends hold that at each rainbow's end is a pot of gold guarded closely by a lucky leprechaun. Diamond Rainbow, the TouchTabs game fulfills this magical theme when players reveal the play area on five different lines. Players win by matching three like symbols on a single line, they win the corresponding prize. The Diamond Rainbow symbol is wild, meaning when you find it and two like symbols you win the prize shown. Players who match three pots of gold win $25. Players who match the Diamonds in Rainbows symbols win the game's top prize of $100.
All TouchTab prizes must be claimed at the location of play on the day of play. Try Diamond Rainbow the next time you visit a TouchTabs retailer.
To begin game, select price level and touch PLAY.

Touch each of the three play areas to reveal your symbols.

If you match any symbols in a row, column or diagonal you win!

When you are finished playing, tap COLLECT to print your credit voucher.

Vouchers must be redeemed at the location of play, on the day of play.