$100

Top Prize

$1

Ticket

1:4.61

overall odds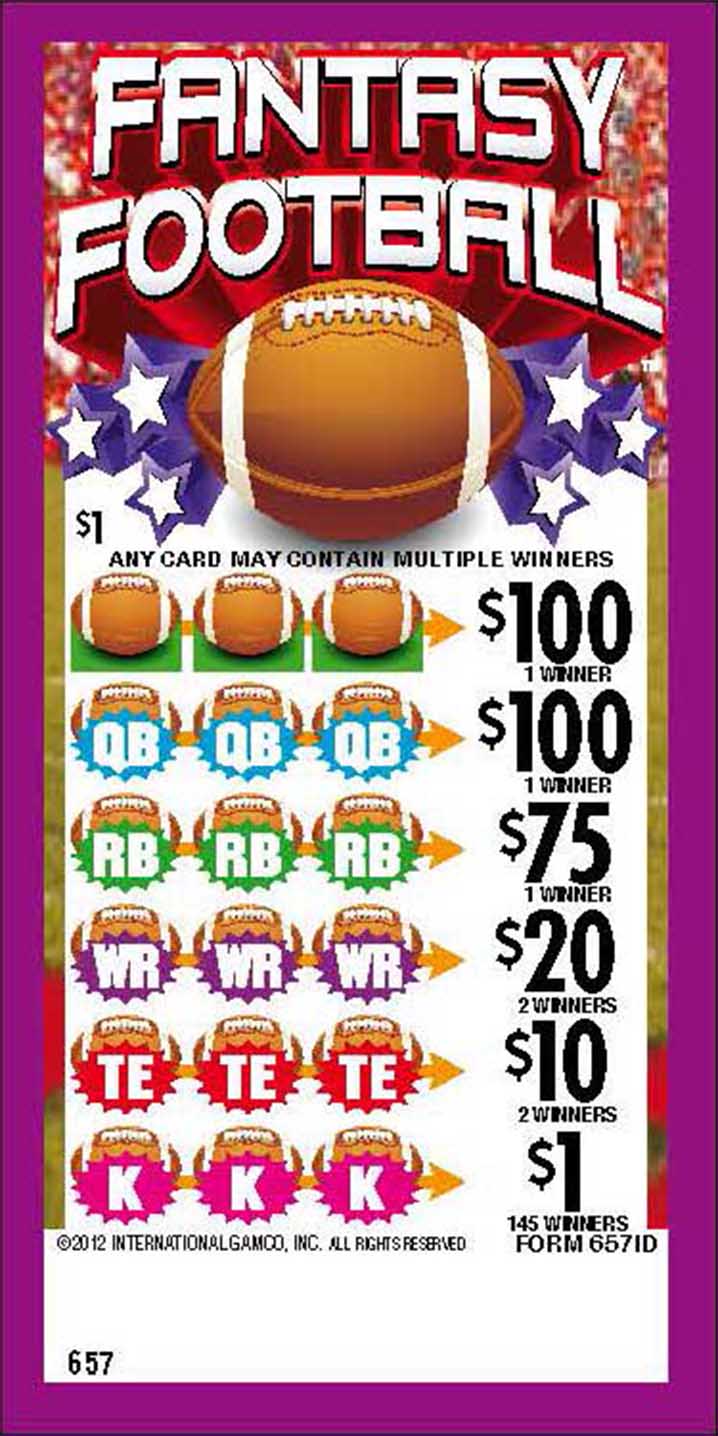 Get those players off the bench and out on the field to play Fantasy Football for your chance to win $100. Winning symbols include footballs, Quarter Backs, Running Backs, Wide Receivers, Tight Ends and Kickers. Players break open each winning line. Players can win by matching 3 like symbols in a row, column or diagonal. The winning pattern determines the amount a player wins! Tickets are $1.00 each. Let Fantasy Football be your chance to score a big win of $100!
Pull the tab on the back of the ticket. Match winning symbols for your chance to win up to $100

Prizes must be claimed by close of business on the day of sale at the place of sale.