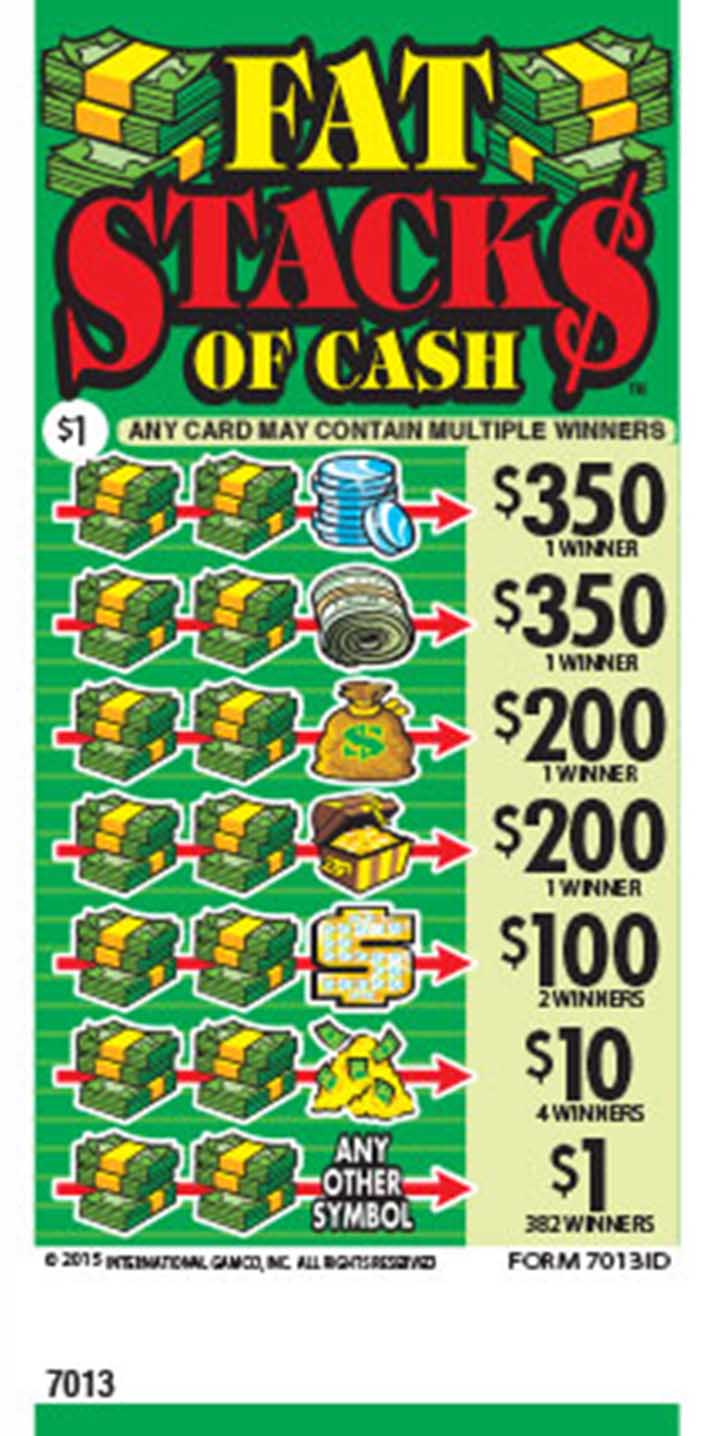 Cash, money, dollars, moolah, Benjamins, dough no matter how you say it you'll be hoping for piles and piles when you play Fat Stack$ of Cash for a chance to win $350 big ones! Winning symbols include stacks of cash, coins, money bags, and chests full of gold. Players break open each winning line. Players can win by revealing two stacks of cash plus one winning symbol in a line, column, or diagonal. The winning combination determines the amount a player wins! Tickets are $1.00 each. Play Fat Stack$ of Cash and you could be rolling in it with a $350 win!
Pull the tab on the back of the ticket. Match 3 winning symbols for your chance to win up to $350.

Prizes must be claimed by close of business on the day of sale at the place of sale.