$2,000

Top Prize

$1

Ticket

1:3.89

overall odds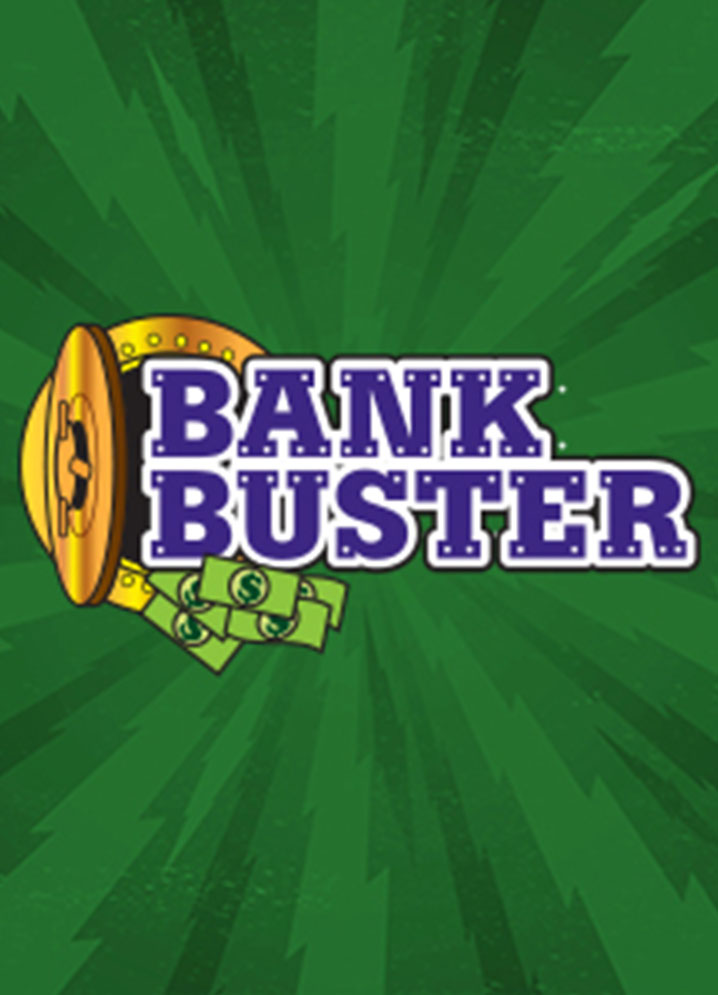 No need to call a locksmith for this game. In Bank Buster you can open the vaults and win simply by matching your numbers to the vault number. If all four of your numbers total the vault number you've busted in and won the prize shown! Each game offers up to three chances to win! Play Bank Buster today and see what's in your vault - it could mean a prize of $1, $2, $5, $10, $20, $50 or even $2,000 cash!
InstaPlay games can be purchased from most Idaho Lottery retailers. Click here to find the closest one to you.
Add up all of your numbers in each game.
If the total of your numbers matches the vault number you win the prize for that game.
There are three chances to win per game.
Redeem any prizes won, under $599, at any Idaho Lottery retailer.
Any prize won $600 and over, can be redeemed at the Lottery headquarters, in person or via mail. Click here for details on how to claim these prizes.
Number of Prizes
Prize Amount
Odds
2
$2,000
1:120,000
200
$50
1:1,200
450
$20
1:533
2,000
$10
1:120
6,000
$5
1:40
30,000
$2
1:8
23,000
$1
1:10
Tickets expire 180 days from date of purchase.
InstaPlay games cannot be canceled.
InstaPlay Games are drawn sequentially from a pool of tickets specified for each individual game.
Tickets can be validated at any time.
InstaPlay tickets will only have one play per ticket.
There are no advance draws for InstaPlay Games.