$200

Top Prize

$1

Ticket

1:3.48

overall odds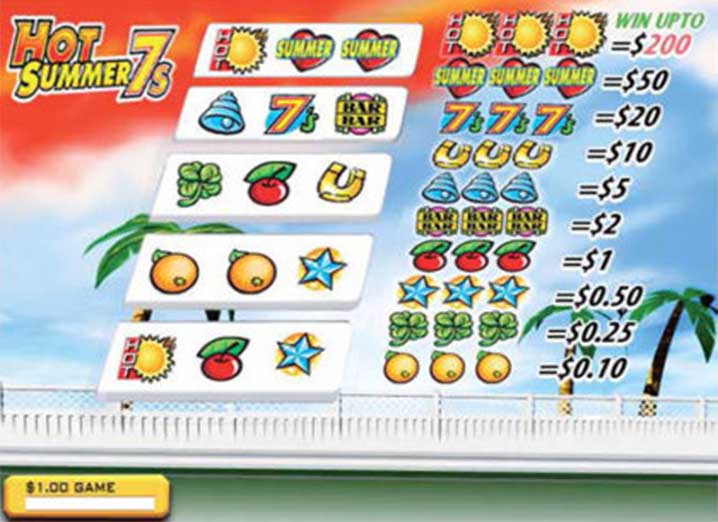 Sunny days, blue skies, palm trees, and sipping lemonade by the swimming pool could await the winner of Hot Summer 7s. Players have five lines of play to match three like symbols and win the corresponding prize. Find three "Heart Summer" symbols and win $50. Match three "Hot" symbols and move to the weather bonus feature where players select three of five days of weather forecast to win additional prizes. Hope for sunny skies here. The top prize on Hot Summer 7s is $200.
All TouchTab prizes must be claimed at the location of play on the day of play. Try Hot Summer 7s the next time you visit a TouchTabs retailer.
To begin game, select price level and touch PLAY.

Touch each of the three play areas to reveal your symbols.

If you match any symbols in a row, column or diagonal you win!

If you get a bonus symbol, you go to the bonus game for a chance to win additional prizes.

When you are finished playing, tap COLLECT to print your credit voucher.

Vouchers must be redeemed at the location of play, on the day of play.