$250

Top Prize

50¢

Ticket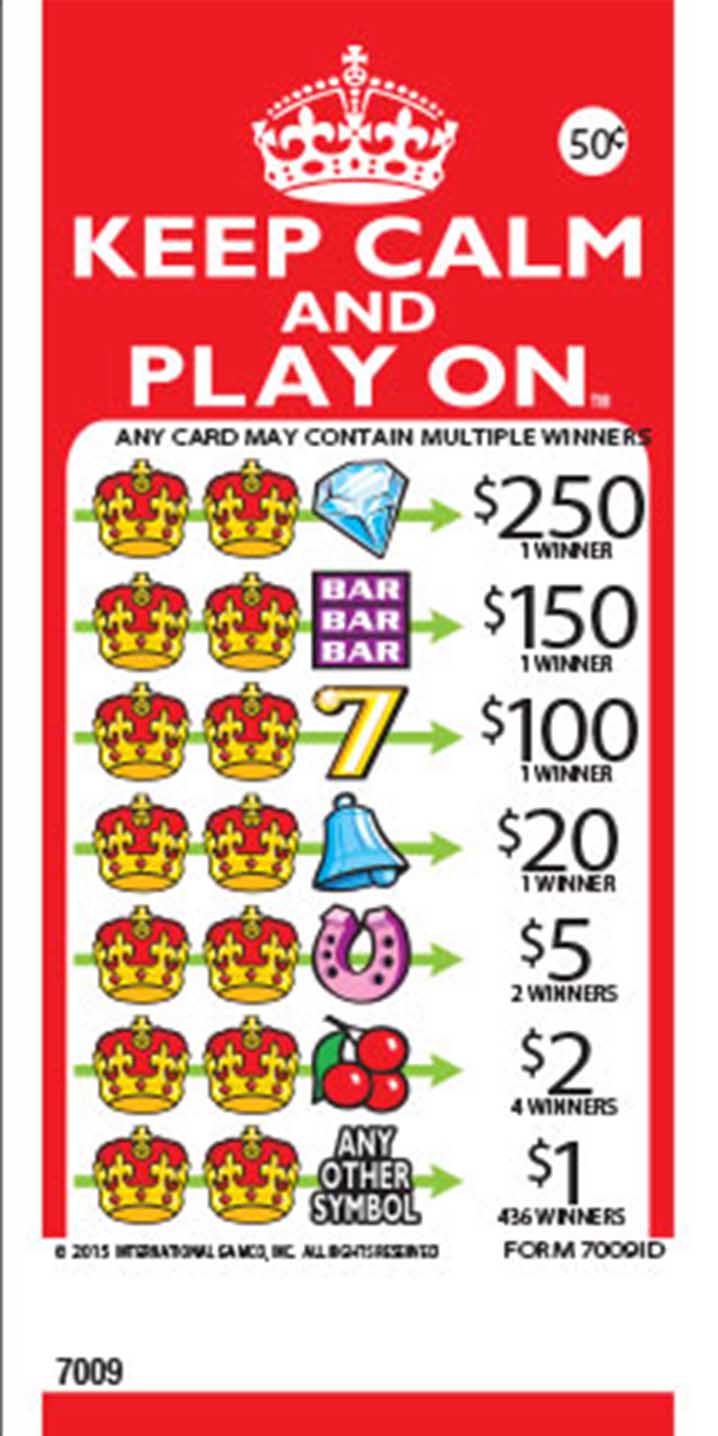 The name of this game says it all Keep Calm and Play On and you could win up to $250. Winning symbols include crowns, bells, cherries and horseshoes. Players break open each winning line. Players can win by revealing 2 crowns plus 1 winning symbol in a line, column, or diagonal. The winning combination determines the amount a player wins! Tickets are $.50 each. Stay cool, Keep Calm and Play On for your chance at the $250 top prize!
Pull the tab on the back of the ticket. Match winning symbols for your chance to win up to $250.

Prizes must be claimed by close of business on the day of sale at the place of sale.