$599

Top Prize

$2

Ticket

1:3.17

overall odds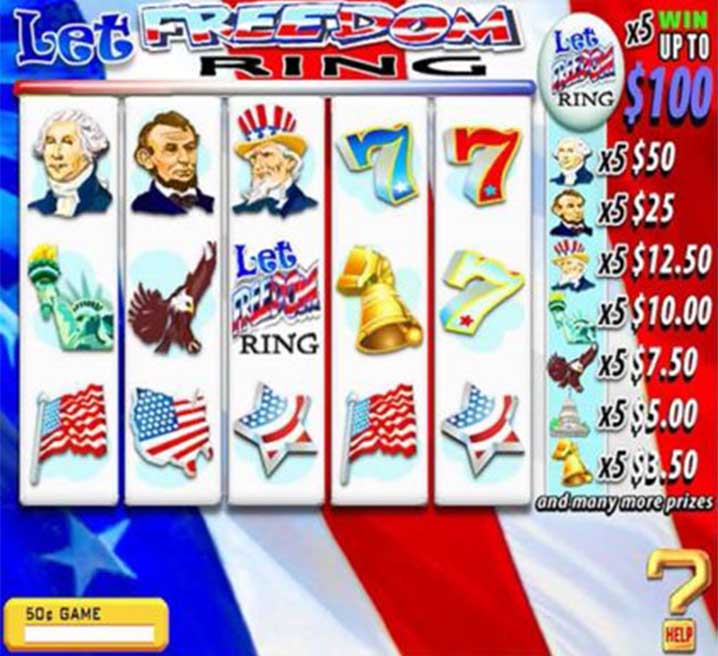 It could possibly be one of the most patriotic games ever made. Let Freedom Ring celebrates our country's iconic pride by matching five symbols of American history to win prizes, up to the game's top prize of $599. The game features Washington, Lincoln, Uncle Sam, the Liberty Bell, the bald eagle, and the Statue of Liberty. And when you reach the Firework Display Bonus feature, you'll be able to light up the sky like the 4th of July by selecting your own rockets red glare and fantastic firework display!
All TouchTab prizes must be claimed at the location of play on the day of play. Try Let Freedom Ring the next time you visit a TouchTabs retailer.
To begin game, select price level and touch PLAY.

Touch each of the three play areas to reveal your symbols.

If you match any symbols in a row, column or diagonal you win!

If you get a bonus symbol, you go to the bonus game for a chance to win additional prizes.

When you are finished playing, tap COLLECT to print your credit voucher.

Vouchers must be redeemed at the location of play, on the day of play.