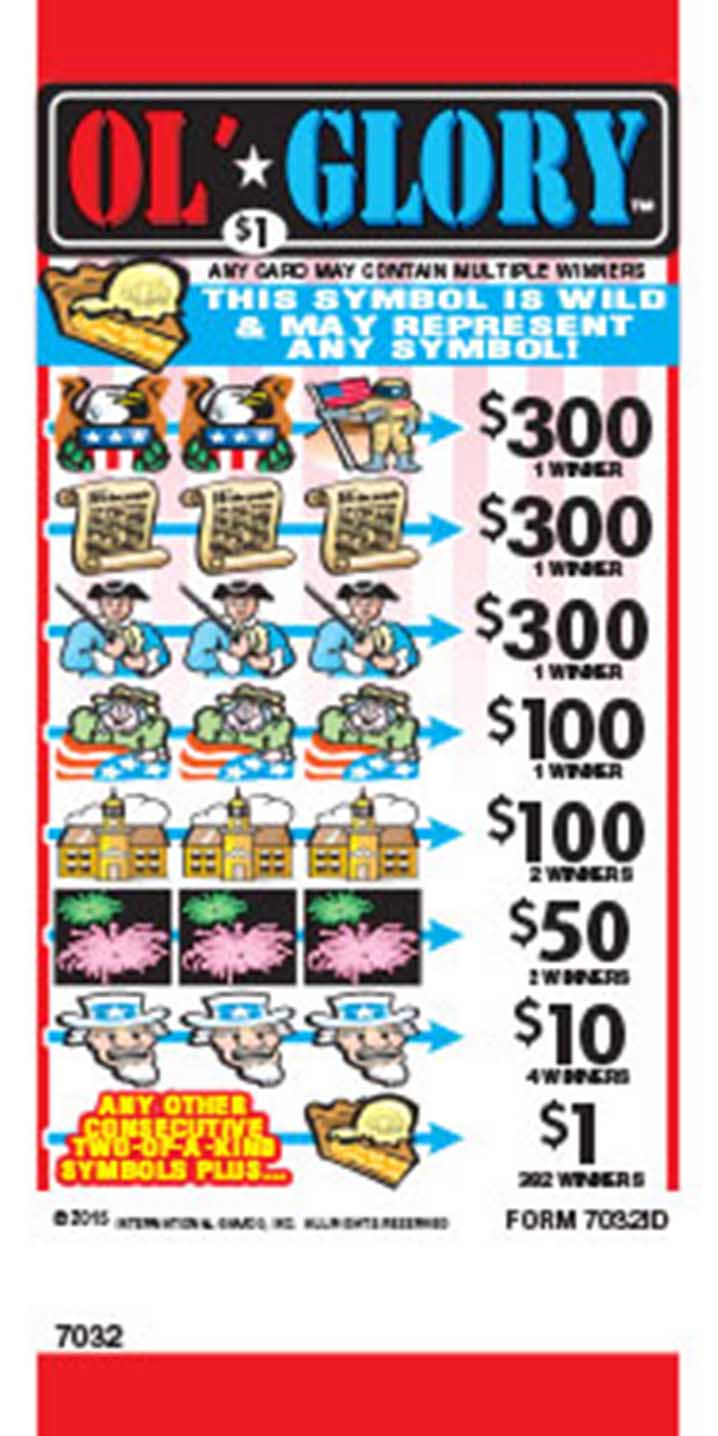 There are many icons that symbolize the United States including apple pie with ice cream, Uncle Sam, Fourth of July fireworks, Betsy Ross, the American Revolution, the Declaration of Independence and even men on the moon. Now you can claim three Benjamin Franklins when you win the top prize on Ol' Glory. Now that's patriotic!
Pull the tab on the back of the ticket. Match winning symbols for your chance to win up to $300

Prizes must be claimed by close of business on the day of sale at the place of sale.