$100

Top Prize

25¢

Ticket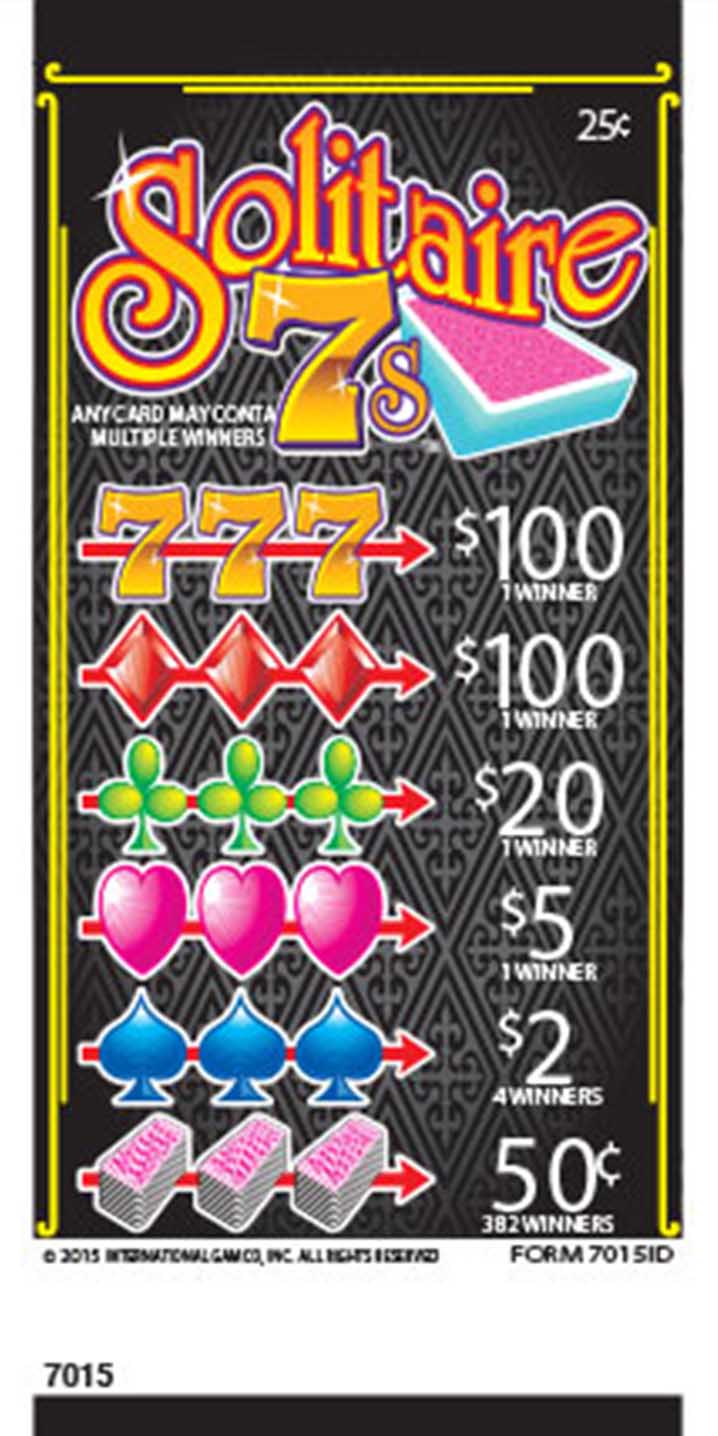 Let Solitaire 7s bring you a little luck when you play for the sparkling $100 top prize! Winning symbols include a deck of cards, hearts, diamonds, and clubs. Players break open each winning line. Players can win by matching 3 winning symbols in a line, column, or diagonal. The winning combination determines the amount a player wins! Tickets are $.25 each. Shuffle your game playing experience with Solitaire 7s and you could hit a $100 win!
Pull the tab on the back of the ticket. Match 3 winning symbols for your chance to win up to $100.

Prizes must be claimed by close of business on the day of sale at the place of sale.