During the month of May, the Idaho Lottery's Classroom Wishlist made a difference for 11 different schools across the Gem State from Cocolalla to Hamer, and many stops in between.
At Pinehurst Elementary School in northern Idaho, first-year teacher Korin Miller received classroom storage, floor cushion seating, a fun rug, and books. "The items will create a classroom environment that welcomes students and demonstrates to them that reading and books are valued," she said.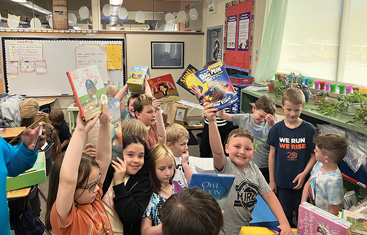 Southside Elementary School in Cocolalla, just south of Sandpoint, received basic classroom components for Teacher Sadey Vogel to improve student testing settings and scores. They received classroom basics such as cubbies, baskets, and headphones.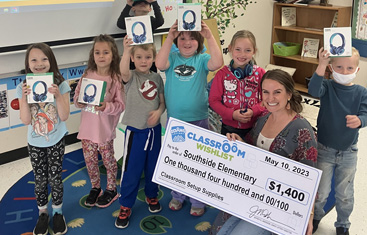 At Kootenai Jr/Sr High in Harrison, along the southern edge of Lake Coeur d'Alene, math teacher Mary Nelson will be able to continue her Math Olympiad curriculum for Elementary and Jr. High students next year. Ms. Nelson said, "We are a small, rural school and I am the only math teacher in the Jr. High. We had 35 Jr. High students compete throughout the year in the Math Olympiads." This wish list purchased Contest Problems Book Set, Pencils, Stickers, Trophies, and $175 Team Registration for the 23-24 school year.

Sweet Montour School in Gem County received 24 new chairs for a classroom. Teacher Deanna Richards says "My chairs in my classroom are falling apart. They are almost 20 years old. They are mismatched and rocky. Since I teach a multi-age classroom, I need chairs that can grow with students for 2 years."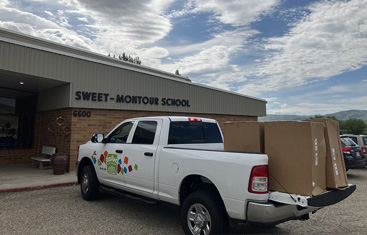 Middleton High School Vikings received two awards. Teacher Holly Allison says, "Our Extended Resource Room is starting a school-based business called 'Valhalla Cravings.' We will sell cold (sugar-free) drinks and popcorn." Their wish list included a square card reader, iPad, and Cash Drawer with a debit card feature. The school's second wish list helps teacher Patricia Brown purchase needed organizational supplies such as folders, paper, and classroom décor materials as well as a subscription to an educational magazine resource.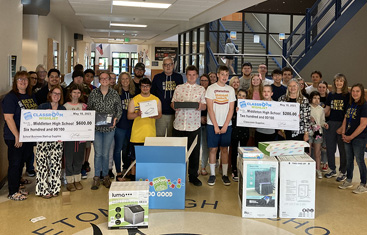 Star Elementary School received STEM and robotics supplies for starting a club called the STEAM SQUAD. Teacher Kristin Greta says, "This club will allow students to engage in STEAM-filled activities and expose students to real application of essential skills."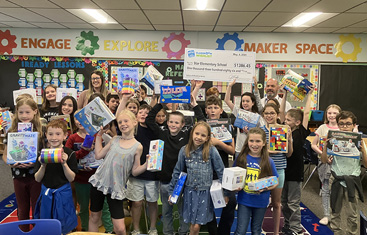 Columbia High School teacher Daniel Young in Nampa purchased a laptop charging tower. He says, "With our students using their laptops every class period, they are constantly needing to charge them. With 36+ kids in a single class, it's impossible for every student to sit by an outlet."

Mary McPherson Elementary School in Meridian received craft supplies and icepacks for teacher Tina Kohli. She plans to use these to further crafts in her room as well as keeping first aid on hand in the classroom to cut down on the number of visits to the nurse's office.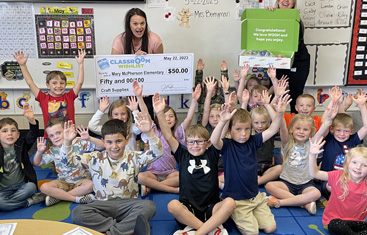 Fox Hollow Elementary School in Idaho Falls received a set of foot swings that attach to student desks. Teacher Gina Sorenson says, "I work in a typical resource room classroom with students who have ADHD, are on the Autism Spectrum, struggle to regulate themselves, and/or have been exposed to trauma. They want to do well but have these challenges, one of which is struggling to sit still and listen, or work. These foot swings will allow my students to move while engaging in their learning without impacting others around them."
In northeastern Idaho, Hamer Elementary Teacher Jill Owen received headphones, multi-cultural read-alongs, and storage to help develop reading fluency in her classroom.