COEUR D'ALENE
Some folks have to go a long way to win on the Idaho Lottery, and some even further than others. Patricia Phillips, of Hayden, Utah, won $10,000 on the Scratch Game Ultimate Millions from a ticket she purchased at C & C Grocery on Prairie Ave in Coeur d'Alene! That's nearly 850 miles for the big win. Congratulations Patricia.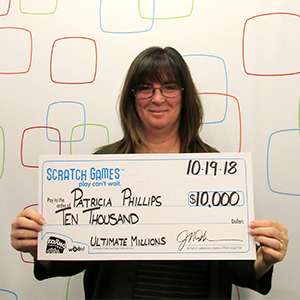 BLACKFOOT
William DeMucha from Pocatello claims he likes to drive across Idaho and as he does, he buys Idaho Lottery tickets from all over the place. DeMucha won $10K on Mega Millions during the big jackpot run in mid-October. He wasn't upset that he was only one number away from the jackpot, but thankful for some extra funds for he and his wife. DeMucha didn't have to travel too far to get his winning ticket. His big winner was sold at Oakridge in Blackfoot.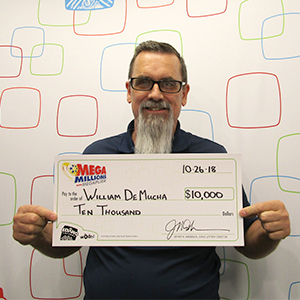 TWIN FALLS
Luck and Lucky No. 7 happened to Alyssa Ruiz of Twin Falls after she claimed a $7,000 winner on that Scratch Game from a ticket she purchased at the Oasis on Addison. Big congrats to Alyssa!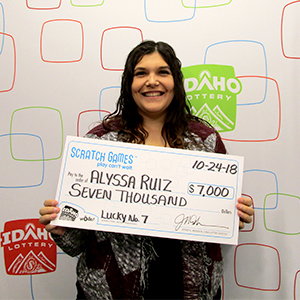 MALAD
Jack Frost might be nipping at the nose of Bret Garner from Elk Ridge, Utah, but Jackpot Frost is definitely filling up Garner's wallet. He claimed $10,000 on the Scratch Game purchased from K-C Oil in Malad during the big Mega Millions jackpot run. Good call on the Scratch ticket, Bret!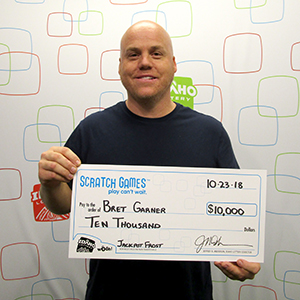 FIRTH
It's not often one equates hard times with good luck, but when you win $50,000 on a Scratch Game called Big Beach Party Bingo from a store called Hard Times, maybe you just roll with it. That's what Richard Jones of Idaho Falls did. He claimed the top prize of $50,000 on Big Beach Party Bingo from a ticket he bought at Hard Times in Firth. Easy days must be ahead for Jones, now!