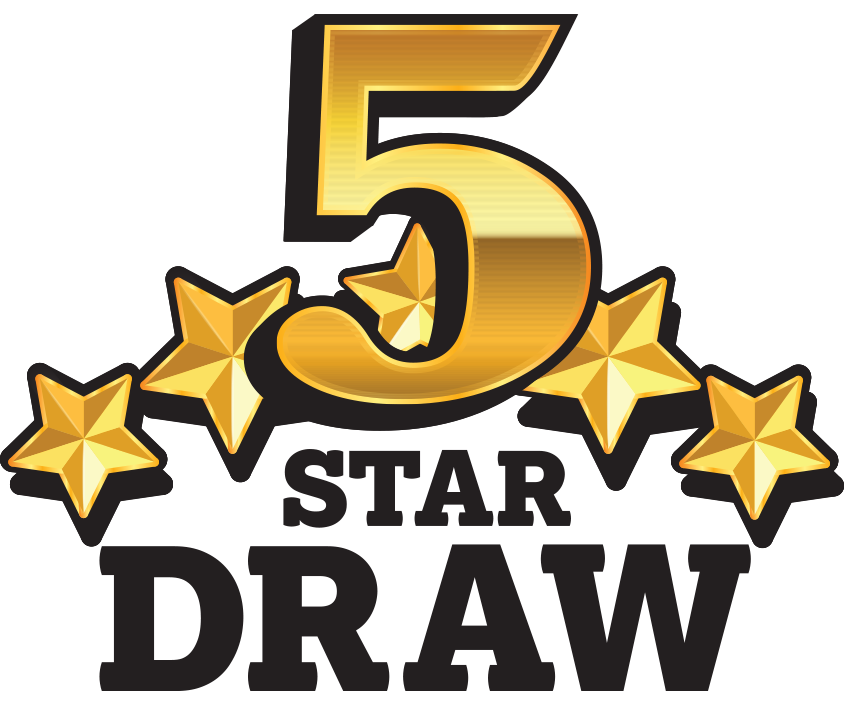 FOR IMMEDIATE RELEASE
5 Star Draw Idaho Lottery's Newest Draw Game Has First Draw Tonight
BOISE, Idaho Tonight marks the first draw for the newest Idaho Lottery game, 5 Star Draw. This is an Idaho-only Draw Game with a jackpot prize that begins at $250,000 and continues to grow until there is a winner. Tickets for this game are only available from licensed Idaho Lottery retailers. Sales for 5 Star Draw tickets began on Sunday, September 29, 2019. 5 Star Draw is the first new in-state Draw Game launched by the Idaho Lottery since Idaho Cash in February of 2017.
"Our players really enjoy Idaho-only Draw Games with big prizes," said Idaho Lottery Director Jeff Anderson. "This game, which gives players two chances to win for $5, or 10 chances for $20, was already creating a lot of excitement before we launched it. We're looking forward to it being successful, not only for our players, but also for our beneficiaries Idaho's public schools and the permanent building fund."
5 Star Draw is played in similar fashion to other jackpot Draw Games. Players select five numbers from 1 to 45. They receive two lines of play for $5 or ten lines of play for $20. In the game, players try to correctly match all five numbers drawn to win the jackpot prize. Players may select their own numbers or ask for a quick pick. Drawings are held on Tuesday and Friday nights at 8 pm, Mountain Time.
In addition to the jackpot prize, there are other prizes in the game for matching winning numbers. Players who match four of the five numbers for a draw win $1,000. When players match three of the five numbers they win $20. Players who match two numbers correctly win $5. If the jackpot is not won, prize funds will be added to the next drawing's jackpot prize. If there is more than one jackpot winner for a draw, the jackpot prize will be divided equally among multiple winners. The jackpot prize is paid in a single lump-sum, cash payment.
For drawing results visit idaholottery.com, call the Winning Numbers Line at 208-334-4656, download the Idaho Lottery's free "Check-a-Ticket" app, or take your ticket to any Idaho Lottery retailer for validation. All prizes must be claimed within 180 days from the draw date.
Artwork and logos of the game are available.
# # #
ABOUT THE IDAHO LOTTERY
The Idaho Lottery responsibly provides a variety of entertaining games featuring Powerball, Mega Millions, Scratch GamesTM, and PullTabs with a high degree of integrity to maximize the dividend for Idaho public schools and the permanent building fund. Since their inception in 1989, the Idaho Lottery has sold over $3.9 billion in products, awarded more than $2.4 billion in prizes to players, returned $232.6 million in retail commissions, and distributed $906 million in Lottery dividends to Idaho public schools and the Permanent Building Fund. To learn more, please visit www.idaholottery.com.