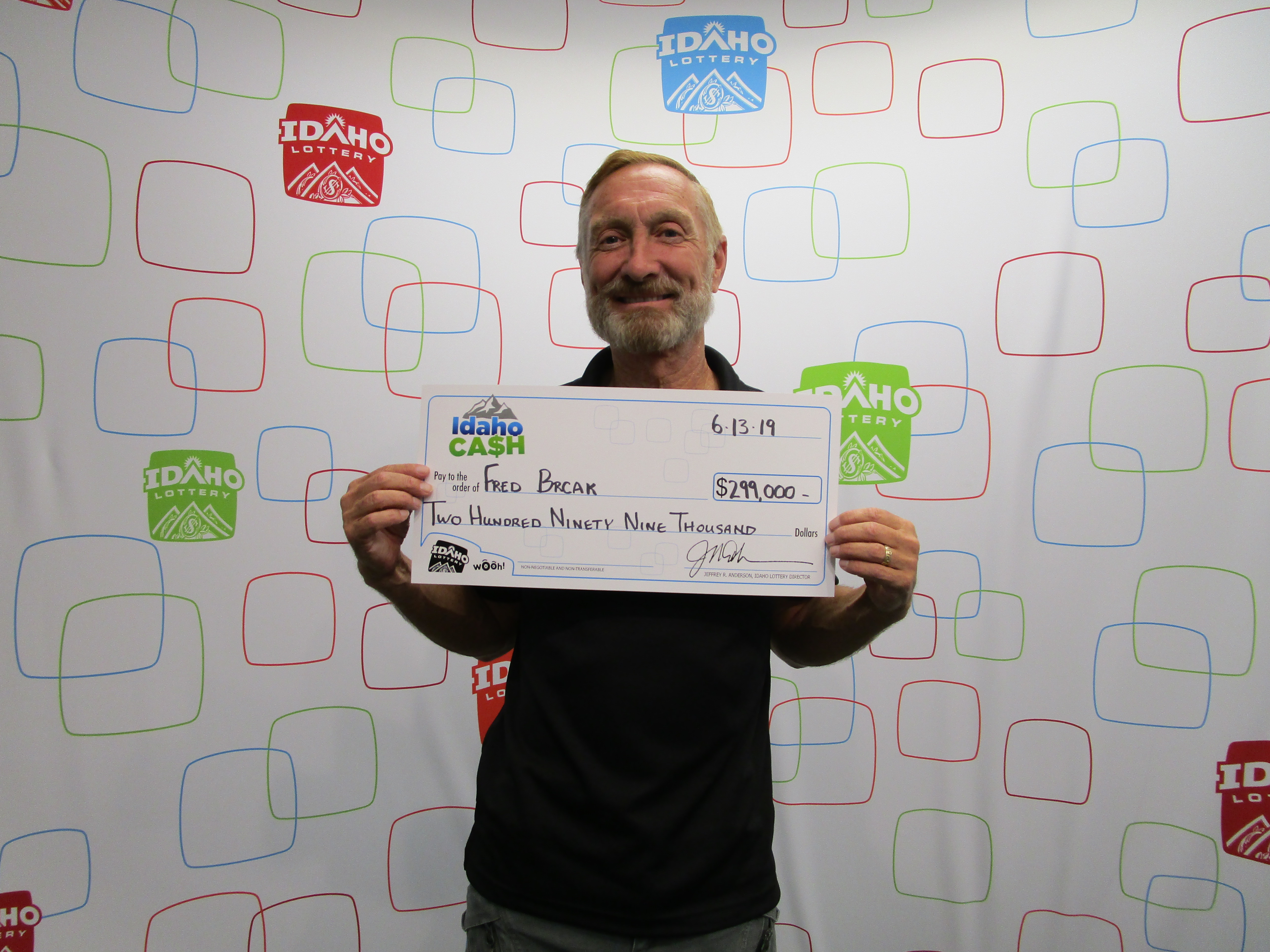 The newest Idaho Lottery, Idaho-only jackpot game Idaho Cash reached its highest mark yesterday with a jackpot of $299,000. That was enough to get Fred Brcak of Meridian to purchase a few chances to win the jackpot.
Brcak, a longtime fan of Idaho Cash, had been following the jackpot, and watching it grow to its record breaking amount. Idaho Cash jackpots begin at $20,000 and grow until they are won. The drawings for Idaho Cash are Wednesday and Saturday. Tickets are $1 for two chances to win the jackpot. As Wednesday progressed, Brcak picked up tickets at a number of vending machine locations in Meridian.
By this morning, Brcak was the winner of the largest jackpot ever on Idaho Cash, matching all five numbers in the jackpot game to those drawn last night. He claimed the $299,000 jackpot prize at the Idaho Lottery later that day.
"This is going to make retirement a little more comfortable," said Brcak who retired a few years ago.
Brcak's winning ticket was purchased from the Jackson's Food Store located on Overland and Locust Grove in Meridian. For their part in selling the winning ticket, Jackson's receives a bonus of $20,000.
# # #
ABOUT THE IDAHO LOTTERY
The Idaho Lottery responsibly provides a variety of entertaining games featuring Powerball, Mega Millions, Scratch GamesTM, and PullTabs with a high degree of integrity to maximize the dividend for Idaho public schools and the permanent building fund. Since their inception in 1989, the Idaho Lottery has sold nearly $3.7 billion in products, awarded over $2.2 billion in prizes to players, returned $216 million in retail commissions, and distributed $846 million in Lottery dividends to Idaho public schools and the Permanent Building Fund. To learn more, please visit www.idaholottery.com.