$500

Top Prize

$1

Ticket

1:3.82

overall odds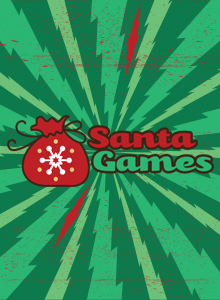 Does anything say the holidays more than a stocking hung by the chimney with care? Santa Games is a great game to play leading up to and after the holidays, especially with a top prize of $500. To play Santa Games, players use YOUR NUMBERS to mark off the corresponding STOCKING NUMBERS. Players win the prize value of the remaining stocking! InstaPlay games are available by asking your favorite retail clerk or from the vending machines. Try Santa Games and you could be an instant winner of $500! Now that's a game that could make the holidays merry and bright!
Number of Prizes
Prize Amount
Odds
5
500
10000
25
50
2000
90
20
556
200
10
250
950
5
53
6400
2
8
5430
1
9
Tickets expire 180 days from date of purchase.
InstaPlay games cannot be canceled.
InstaPlay Games are drawn sequentially from a pool of tickets specified for each individual game.
Tickets can be validated at any time.
InstaPlay tickets will only have one play per ticket.
There are no advance draws for InstaPlay Games.