$10,000

Top Prize

$3

Ticket

2.91

overall odds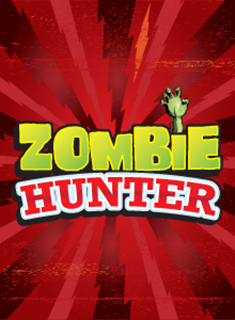 "BRAAAAIINNSS!"
The end is near, the zombie apocalypse and relentless search for human brains is about to begin. The fate of humanity lays in your players' hands to vanquish the undead and restore harmony to, at the very least, the cemetery. And in doing so, your Zombie Hunters will have to find cash hidden in the nine tombstones on each and every InstaPlay Zombie Hunter ticket.
Zombie Hunters receive a game ticket with nine tombstones, each one with a prize underneath. Using the eight YOUR NUMBERS, players mark off the matching TOMBSTONE NUMBERS. Zombie Hunters win the prize amount for the final, un-marked TOMBSTONE NUMBER instantly. It's like being undead. You only win what you don't match!
And for those Zombie Hunters who may be concerned, winning Brains is not an option. Only cash, up to the game's top prize of $10,000. That makes Zombie Hunter a "no-brainer" for players!
Number of Prizes
Prize Amount
Odds
2
10000
120000
6
1000
40000
15
100
16000
500
50
480
1000
25
240
5000
15
48
8000
10
30
25000
5
10
43000
3
6
Redeem any prizes won, under $599, at any Idaho Lottery retailer.
Any prize won $600 and over, can be redeemed at the Lottery headquarters, in person or via mail. Click here for details on how to claim these prizes.
Tickets expire 180 days from date of purchase.
InstaPlay games cannot be canceled.
InstaPlay Games are drawn sequentially from a pool of tickets specified for each individual game.
Tickets can be validated at any time.
InstaPlay tickets will only have one play per ticket.
There is no advance draws for InstaPlay Games.