$100,000

Top Prize

$5

Ticket

1:23

overall odds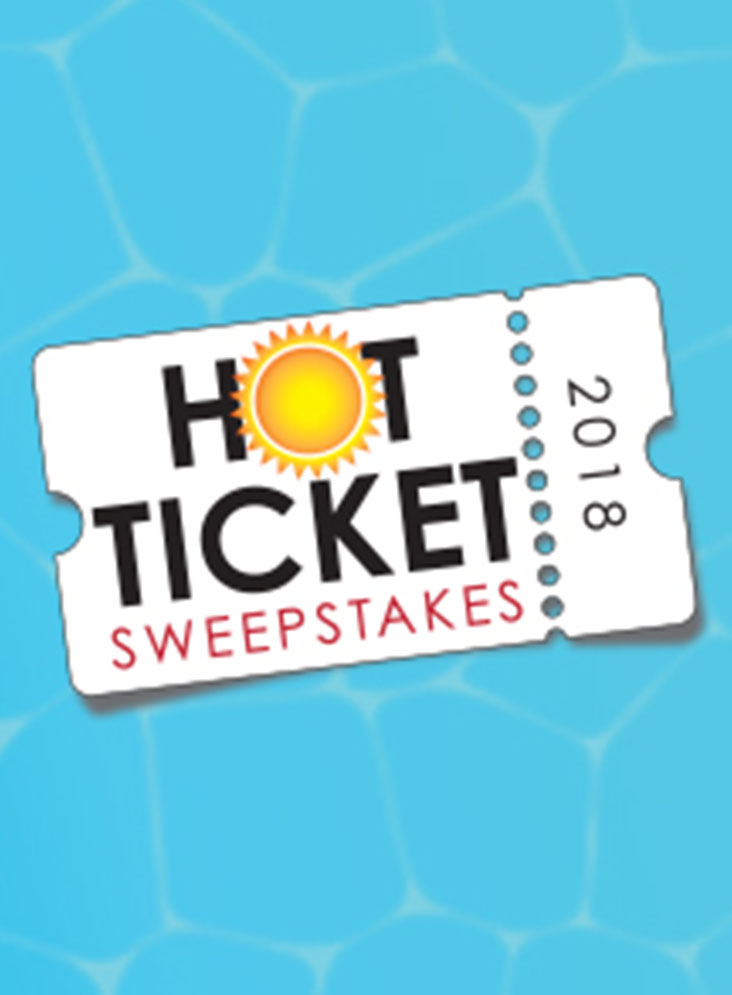 The Hot Ticket Sweepstakes game has ended. Thank you everyone who participated in making this game a success for the good causes we support that benefit all Idahoans, Idaho Public Schools and the Permanent Building Fund. There were a total of 71,412 tickets eligible for the winning draw.
The winning $100,000 Hot Ticket Sweepstakes number is: 050496
In addition to the top prize of $100,000 there are 4,425 other prizes in the game, including twenty-five $1,000 prizes.
All of these winning numbers are now available for payment.
The $100,000 top prize and the twenty-five $1,000 prizes must be claimed at the Idaho Lottery offices in Boise within 180 days of today's drawing. Idaho Lottery offices are open from 8:00 AM to 5:30 PM Mountain Time, Monday through Friday. All other prizes may be claimed at Idaho Lottery retail locations.
To see if your ticket is a winner, click the "Check Number" in the upper right to enter your Sweepstakes number in the check-a-ticket box, or click here for a downloadable pdf format file of all the winning numbers listed sequentially by prize category.
Good luck!
Number of Prizes
Prize Amount
Odds
1
$100,000
1:100,000
25
$1,000
1:4,000
1,000
$50
1:100
3,400
$25
1:29
Odds are based on 100,000 tickets sold.


2018 Hot Ticket Sweepstakes Rules

Hot Ticket Sweepstakes Start and End Date: Sales of Hot Ticket Sweepstakes tickets begin at 4:00 a.m. MT, Monday, May 21st and end upon the sale of the last available ticket, at the Idaho Lottery's discretion.

Total quantity available for sale: 100,000

Winner Announcement: Within three (3) BUSINESS days after the last ticket (100000) is sold. Winner need not be present to win.

Tickets made payable: Tickets will be made payable immediately after the Winner Announcement.

Eligibility: You must be 18 years of age or older to purchase or redeem a Hot Ticket Sweepstakes ticket.
Details:
There will be a total of 100,000 Hot Ticket Sweepstakes tickets available for sale that can be purchased anywhere Idaho Lottery draw games are sold.

Hot Ticket Sweepstakes tickets will have a unique number from 000001 to 100000 printed from the Lottery terminal and will be issued in sequential order throughout the state. As a result, if a player buys more than one ticket at a time, the tickets may not be in consecutive sequential order.

Players cannot pick their own numbers.

No additional tickets will be available for purchase when all 100,000 tickets are sold.

Hot Ticket Sweepstakes tickets cannot be canceled or voided.

Any Hot Ticket Sweepstakes tickets created in error at the retailer location is the responsibility of the retailer.

Any tickets that are verified by Lottery Security as not sellable due to system or technical error shall be removed from the drawing for winner selection.

A record of all ticket numbers removed from the draw will be kept by Lottery Security.

All Hot Ticket Sweepstakes tickets will be sold by authorized Idaho Lottery retailers only.

Each unique Hot Ticket Sweepstakes tickets will only win one prize in the drawing.

To win, you must match your number in exact order to the winning number drawn.

All federal, state and local Laws, Rules and Regulations apply.


IMPORTANT NOTE: You must present your original Hot Ticket Sweepstakes ticket at Idaho Lottery headquarters to claim the $100,000 and $1,000 prizes. Hot Ticket Sweepstakes ticket numbers must match identically, in exact order, to the number drawn by the Idaho Lottery. All winning tickets for the $50 and $25 prizes can be validated and claimed at any Idaho Lottery retailer or at the Idaho Lottery headquarters. Sign your Hot Ticket Sweepstakes ticket immediately upon purchase and keep it safe until the drawing.
Prizes and Odds of winning: All prizes will be a single lump sum payment representing the prize amount and are subject to federal and state taxes and any offset required by Idaho Law.

Are you a winner?:
Visit any participating Idaho Lottery retailer and either look for the posted winning numbers or have the retailer scan your signed ticket.

Visit our website at http://www.idaholottery.com

Call our Winning Numbers Hotline at 1-208-334-4656.


Claim your prize:
$100,000 and $1,000 prize winners –. Winners must claim their prize at Idaho Lottery headquarters.

$50 and $25 prize winners – visit any Idaho Lottery retailer after the draw or visit Idaho Lottery headquarters.

Prizes must be claimed within 180 days of the drawing date.

Top prize(s) winners will be required to complete a Winner Claim Form, Claim Form Addendum, present a valid government-issued photo identification (i.e., valid driver's license, passport, ID card), and any other documentation requested by the Idaho Lottery.