$200

Top Prize

50¢

Ticket

1:4.54

overall odds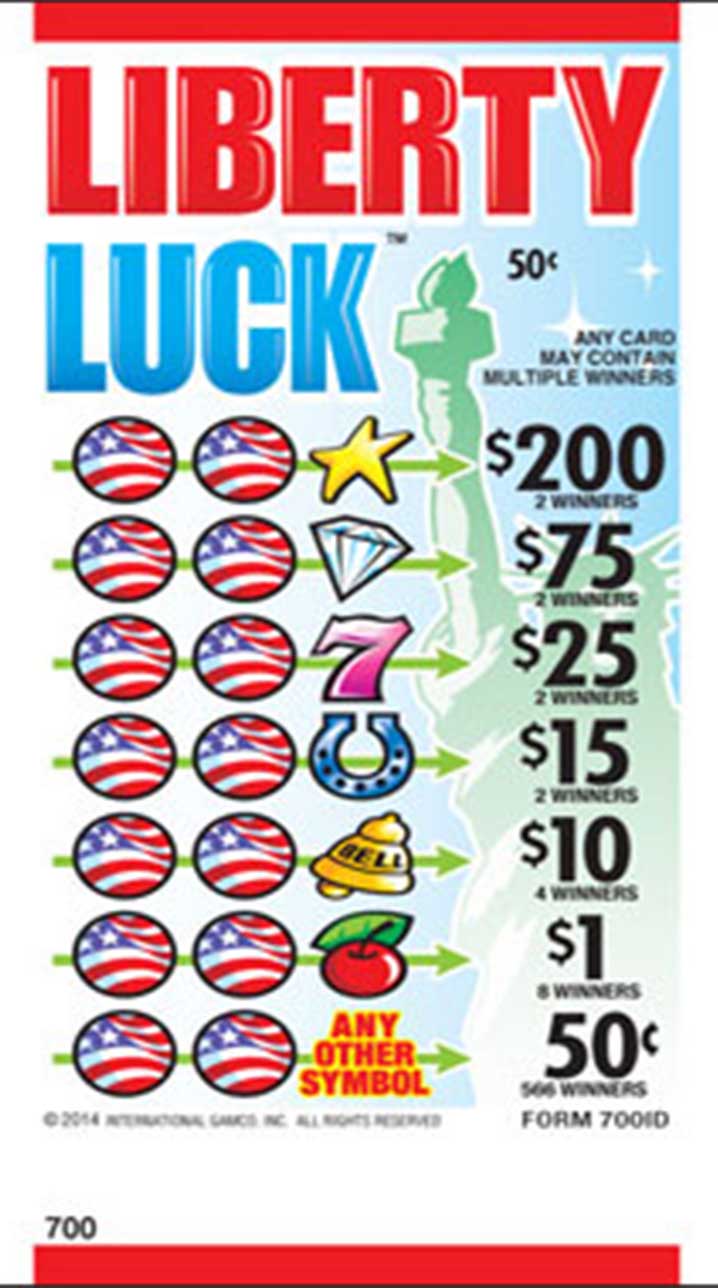 Let lady Liberty be your lucky charm when you play Liberty Luck for your chance to win up to $200. Winning symbols include flags, stars, hearts and cherries.
Players break open each winning line. Players can win by revealing 2 flag symbols plus 1 winning symbol in a line, column, or diagonal. The winning combination determines the amount a player wins!
Tickets are $.50 each. Play Liberty Luck and you could have a monumental win of $200!
Pull the tab on the back of the ticket. Match winning symbols for your chance to win up to $200

Prizes must be claimed by close of business on the day of sale at the place of sale.