$300

Top Prize

$1

Ticket

1:4.54

overall odds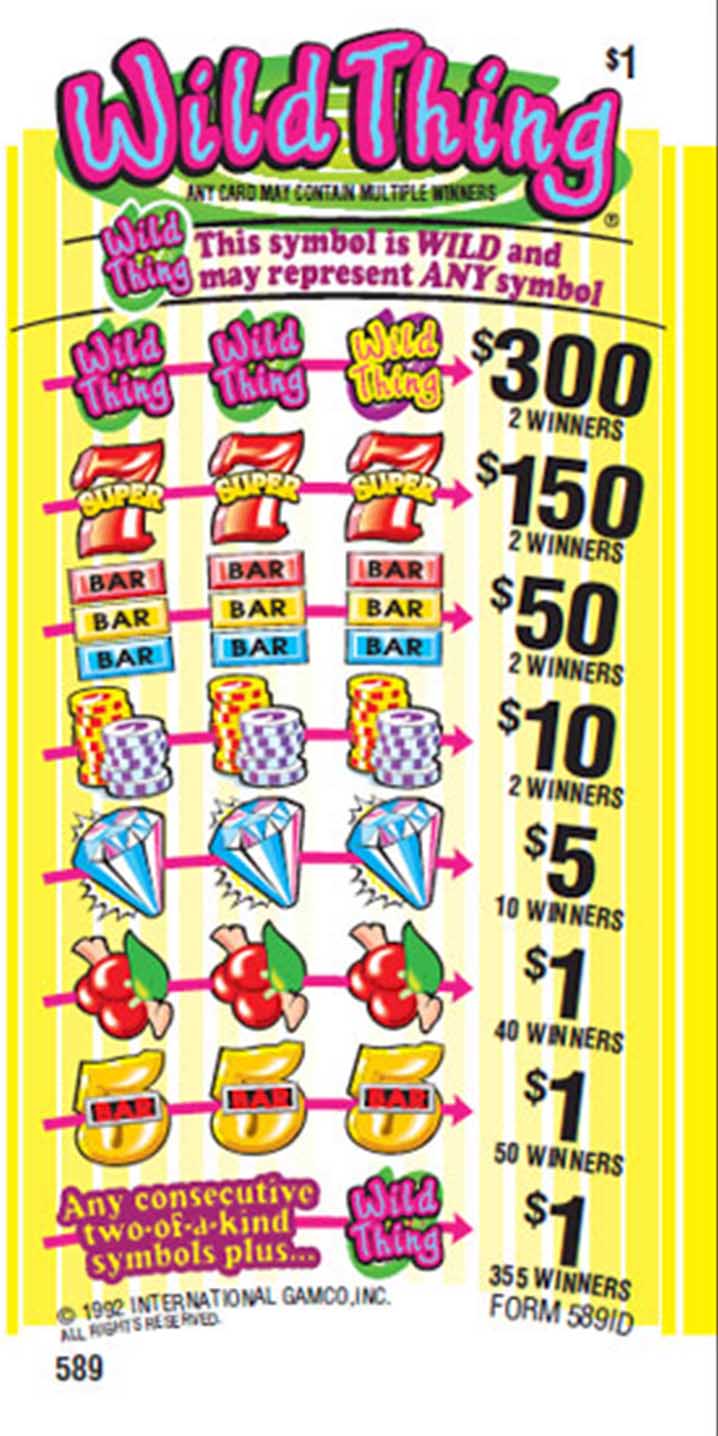 Wild Thing, we think we love you! Playing Wild Thing the PullTabs game is an exciting wild time for a $1 game. The Wild Thing symbol is truly wild and can represent any of the other symbols to help you win, up to the top prize of $300. Players break open each winning line. Players can win by revealing three like winning symbols in a line, column, or diagonal. The winning combination determines the amount a player wins! If you match two symbols and a Wild Thing symbol, you win the prize for the two symbols. If you match three WILD THING symbols, look out, you've just won the Wild Thing top prize of $300!
Pull the tab on the back of the ticket. Match 3 winning symbols for your chance to win up to $300.

Prizes must be claimed by close of business on the day of sale at the place of sale.