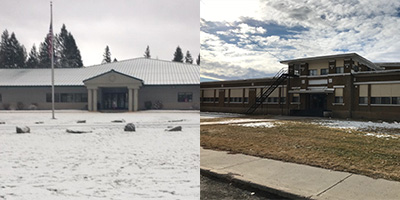 The year 2020 will be remembered for many things. For the Idaho Lottery, the beginning of this century's third decade will be remembered for making a difference for education by doing good things in communities across the Gem State. Now in its second year, the Bucks for Books program from the Idaho Lottery delivered hundreds of books and distributed nineteen checks totaling $43,000 to schools in every corner of Idaho this fall.
Tucked away on the eastern shores of Lake Pend Oreille, nestled beneath groves of pine trees is Hope Elementary School in the town of Hope. This quiet town is home to a little over 100 students between kindergarten and sixth grade, many of them up-and-coming avid readers. Hope Elementary, the last elementary school before you reach Montana, received an award through the Idaho Lottery's Bucks for Books program worth $2,000 that will be used to purchase new books for their library.
"This award gives us the opportunity to get new books and provide more choices for the students," said Cindy Kiebert, Librarian at Hope Elementary who also helps the school's youngest readers learn to read. "It's always great to see the light bulb come on when they get it. If you can read, you can do anything. Students don't always correlate that success begins with reading. It opens all the doors."
Just up the road from Hope, and a lot closer to the Idaho-Canada border, is Valley View Elementary School in Bonners Ferry. They received a Bucks for Books award for $3,000 toward new book purchases plus a festively wrapped box that contained new books. The students and staff could not have been more thrilled for the presents.
"During our shutdown, many parents moved, households were blended, jobs and school stability was disrupted. As a result, we lost over $3,000 worth of books," said Valley View Elementary Librarian Julie Colson when Lottery staff presented her with her check and box.
During the presentation, as the box of books was opened, the students were saying, "It's Christmas in the Library!"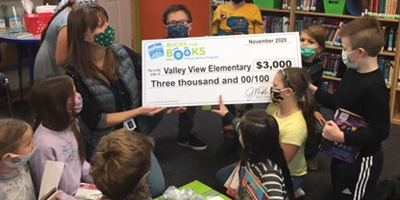 "Reading will take these kids out of their lives and into the world of imagination, and when you use your imagination the world can come to you," added Julie.
According to the Idaho Commission for Libraries, in the Gem State, a majority of Idaho public schools lack sufficient resources for their entire annual library needs. About 28% of public elementary schools report an annual budget of $100 or less for book procurement, while 62% of Idaho's elementary schools report an annual budget of less than $1,000. This is why the Idaho Lottery, in coordination with the Idaho Commission for Libraries, introduced its Bucks for Books Idaho School Library Program.
"The Idaho Lottery was created to do good for public schools in the State of Idaho," said Jeff Anderson, Idaho Lottery Director. "Bucks for Books is another way we further our 'Do Good' mission by promoting early education literacy among younger students."
In the two years of the Bucks for Books program, the Idaho Lottery has provided over $80,000 in elementary school library awards and books to thirty-one schools.
About 600 miles from Hope in the southeastern corner of Idaho, Lottery Commission Chairman Craig Corbett made two Bucks for Books presentations to schools in the area.
"Reading needs to make a comeback. I believe the more you read, the more educated you become, period," said the Commission Chairman after the presentation at Thirkill Elementary in Soda Springs where he presented them a check for $2,000.
"When the schools closed last spring, we made a big push to get books into the hands of students before they left," said Tracey Lakey, Thirkill Elementary Librarian. "We took a loss on many lost or damaged books through this process. I take my stewardship of our students' growth through reading very seriously and look forward to implementing the Bucks for Books award and translating it into literary success."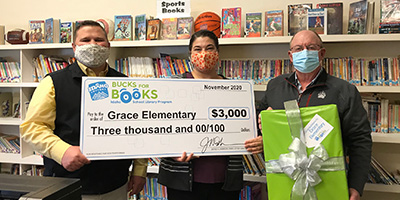 Around the bend, a little to the south from Soda Springs in a wind-swept, high desert valley between two mountain ranges blanketed in fresh snow stands the 100-year-old Grace Elementary school house in the community of Grace. The century-old facility sits in a large field with sweeping views to the sheltering hillsides. It is scheduled to close at the end of this year as a new elementary school is being built in the playground behind it. Inside, the small library, which was once a classroom, is squeezed tightly, packed to the brim with old books, some more than half-a-century old and crumbling.
"Our popular books are in rough shape, many are beyond repair," said Angela Binggeli, Librarian at Grace Elementary. "Plus, we're moving to a new school with a larger library space. This will help us to stock those empty shelves and keep our students reading the books they're interested in."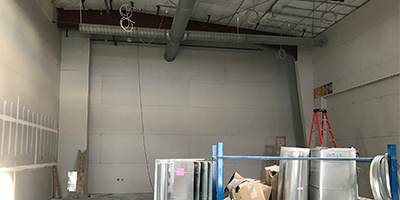 Making a difference for education in Idaho was a primary goal for the Lottery during 2020. For nineteen school libraries, and thousands of books later, the Idaho Lottery will be delivering on its goal to help improve early education literacy and further its mission of benefitting Idaho public schools.
Below is the complete list of all winners (by geographical location, north to south, then west to east):
Hope Elementary in Hope - $2,000
Valley View Elementary in Bonners Ferry - $3,000
Fernan STEM Academy in Coeur d'Alene - $3,000
Harrison Elementary in Harrison - $1,000
McGhee Elementary in Lewiston - $3,000
Orchards Elementary in Lewiston - $2,000
Culdesac Elementary in Culdesac - $1,000
Clearwater Valley Elementary in Kooskia - $2,000
Lincoln Elementary in Caldwell - $3,000
Ross Elementary in Kuna - $3,000
Popplewell Elementary in Buhl - $2,000
Bickel Elementary in Twin Falls - $3,000
Paul Elementary in Paul - $1,000
Fairview Elementary in Idaho Falls - $3,000
Central Elementary in Sugar City - $1,000
Midway Elementary in Menan - $1,000
Hamer Elementary in Hamer - $1,000
Thirkill Elementary in Soda Springs - $2,000
Grace Elementary in Grace - $3,000