When you buy a Powerball ticket on a spring afternoon in Idaho, dreaming of winning big is more likely to be on your mind than horticulture, agriculture, and botany. In fact, those topics are probably nowhere on your mind unless your next stop is the local nursery to stock up on this year's vegetable starters, perennials, and annuals.
It may come as a surprise, then, to know when you buy a Powerball ticket, or any Idaho Lottery product, you might actually be supporting high school greenhouse educational classrooms across the Gem State. Like the Castleford High School Greenhouse, which is part of the school's Agricultural Education Curriculum. According to the school's Facebook page, students learn botany, horticulture, and greenhouse/nursey management through hands on education. Students also learn about lifecycles of plants, types of soil and fertilizer, and when and how to use them. Oftentimes, they use their own flowers to improve the landscaping on school grounds. To support the program, the nursey is open daily in the month of May from 3 to 4 pm to sell their starters to the community. Any flowers that remain at the time of graduation are donated to other places in the community.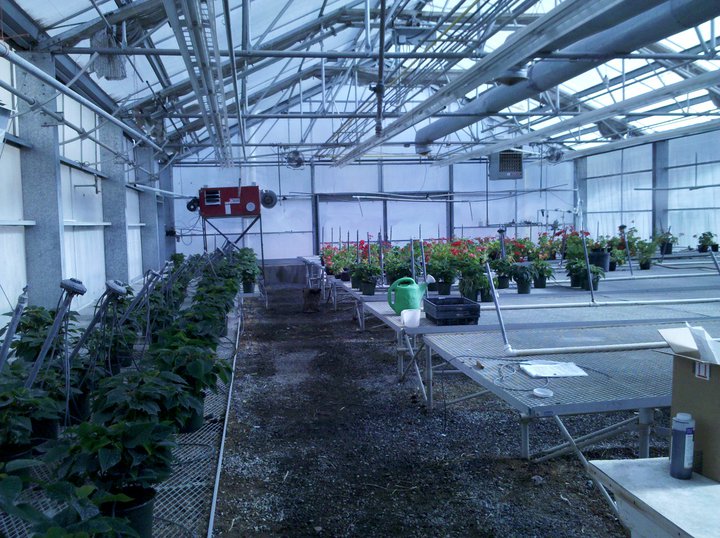 Programs like the one Castleford and across Idaho are way beyond the simple philosophy of digging a hole and putting your plant in green side up. They have expansive student-run greenhouses that serve as educational classrooms. This is where the Idaho Lottery helps schools. The Lottery's annual dividend dollars are disbursed among the school districts who use the funding for maintenance and repairs on their facilities. During the 2019 school year, Lottery funds found their way to three school greenhouses – Castleford High School, Burley High School, and Cambridge High School.
And since these facilities produce their own flora for use in community landscaping, whether it's a home or the school itself, we thought what a better way to celebrate Spring than by giving a shout out to all things coming up flowers. So Happy Super Pretty Landscaping Upgrades Day!
Celebrate today with this list of school and facilities:
Cambridge Joint School District
Cassia County Joint School District
Castleford Joint School District