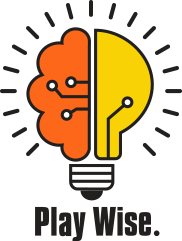 Idaho Lottery games are intended for your enjoyment as an affordable form of entertainment. And just like we take the security and integrity of our games seriously, we also take your participation seriously as well. We work hard to ensure that when you play the Idaho Lottery, you do so with the confidence and knowledge that you can win the prize you're trying to win.
While we recognize it does take only a single ticket to win, many players often play more than just one at a time. We want to make certain that you have the resources available to understand how our games work, that you know how to participate responsibly in the Lottery, and to know when you've reached your limits.
That's where Play Wise comes in. Play Wise is a philosophy where responsible lottery fun creates benefits for all Idahoans. Play Wise is more than winning the Lottery. Play Wise means knowing your play benefits Idaho public schools and buildings while supporting community businesses, too.
Play Wise also helps you to recognize there are limits to your participation, aides you in the decision-making process before you play, and offers resources if your play gets too serious.
Before you participate again with us, take a moment and visit the new Idaho Lottery Play Wise pages on the Idaho Lottery website at https://www.idaholottery.com/pages/play-wise
And remember, Idaho wins when you Play Wise.