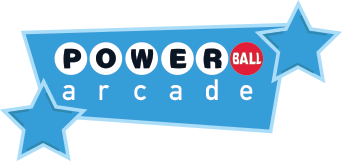 Powerball Arcade is an interactive entertainment experience that allows players to scan their Powerball tickets, play games, and enter to win prizes!
Here's how it works:
FIND THE ARCADE:
For the best playing experience, download our Idaho Lottery Utility app and you can access it through the "Mobile Games" button.

Download the app via:
Android
iPhone/iPad
The arcade can also be played on your desktop computer at Idaho.powerballarcade.com
SCAN TICKET:
Scan non-winning Powerball tickets to convert your picks into white balls and red vBALLS. The more picks you get on your ticket, the more vBALLS you get!
PLAY GAMES:
Use white vBALLS like tokens to play games in the arcade. The games are simple to play and offer opportunities to win more white and red vBALLS. The three games currently in the arcade are Power Spin, Rock Paper Scissors, and the Drop Zone.
ENTER TO WIN PRIZES:
Redeem the special red vBALLS for entries into sweepstakes drawings for prizes. There will be a variety of sweepstakes drawings that will change on a weekly or monthly basis.
To participate in the Powerball Arcade, you must either register or login to the VIP Club. This allows us to save your vBALLS and to have your contact info if you win a sweepstakes drawing.