$47,510

Rolling Jackpot

$20.00

Ticket

1:3.79

overall odds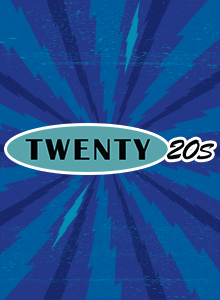 Twenty 20s is a brave new adventure in InstaPlay design and play, where players can still win a rolling jackpot prize that starts at $25,000! Plus, the game is loaded with other cash prizes. To play, just find the circled "20s" in the gameplay area in the shape of our great state Idaho. Compare the number of "20s" found to the PRIZE LEGEND to determine your win amount. Even if you don't find any, you win $20. Reveal twenty 20s to win the jackpot!
So much futuristic fun and winning will leave you only asking when will we have flying cars? Or daily shuttle service to colonies on the moon? Or underwater cities? And once you win the jackpot prize on Twenty 20s, anything in the future is possible.
Play Twenty 20s. It's the game made for the decade!
Number of Prizes
Prize Amount
Odds
4
Jackpot*
60000
50
500
4800
300
250
800
5000
100
48
15000
50
16
10000
30
24
33000
20
7
*Jackpot amount will start at $25,000 and roll until someone wins.
Tickets expire 180 days from date of purchase.
InstaPlay games cannot be canceled.
InstaPlay Games are drawn sequentially from a pool of tickets specified for each individual game.
Tickets can be validated at any time.
InstaPlay tickets will only have one play per ticket.
There are no advance draws for InstaPlay Games.